DUALITY | TRENCH COAT | Olive Green Hue | Small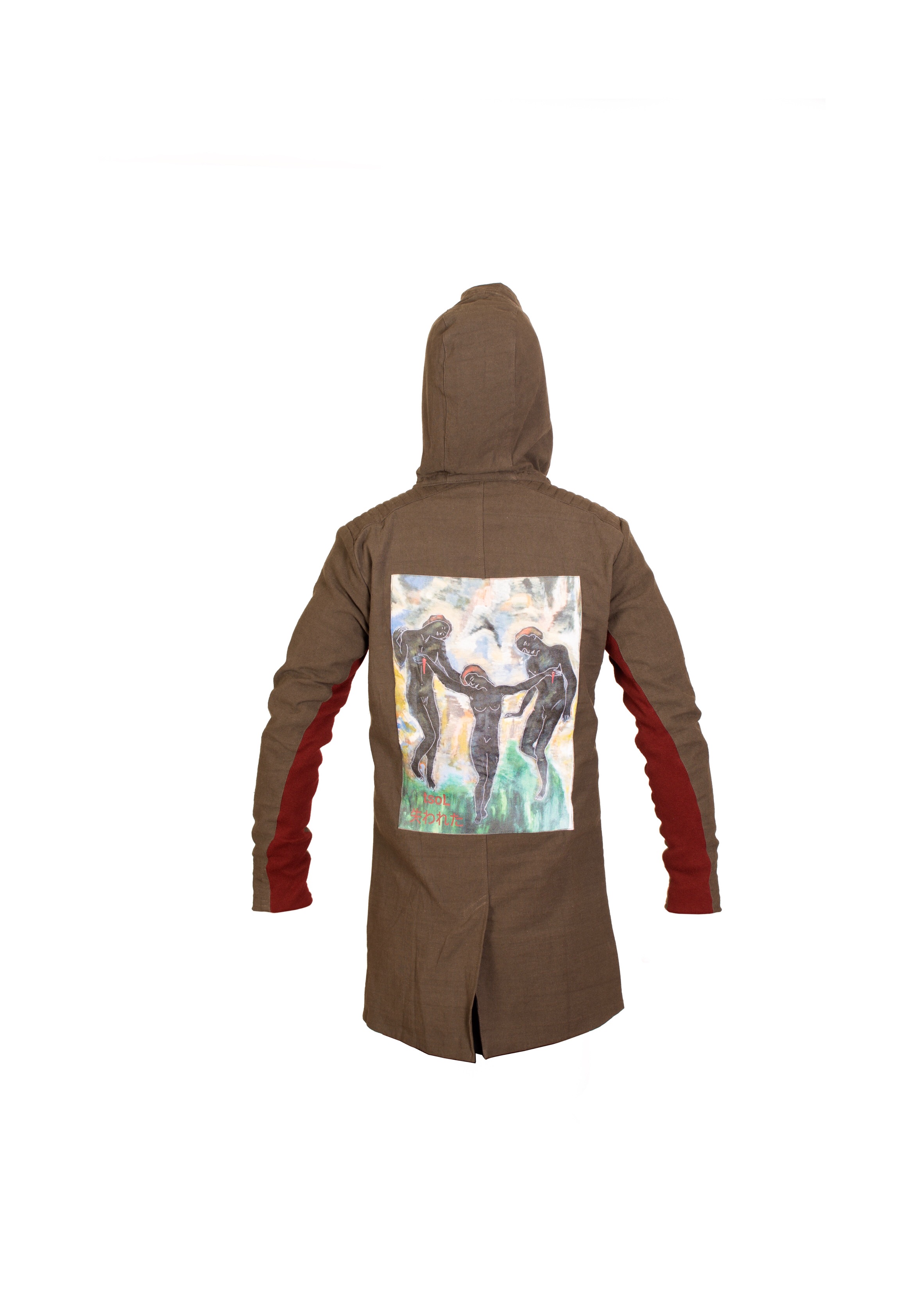 DUALITY | TRENCH COAT | Olive Green Hue | Small
DUALITY Trench Coat
Long hooded trench coat made with Organic Cotton. Tone-on-tone hand stitch details on the shoulders and around the hooded collar extending down to the lower seams. Two side pockets accented with two small studs symmetrically aligned. On the back, a square TSOL ART patch highlighted with a cotton ART Gallery Frame cut-out.
ABOUT THE ART
Titled: ©Duality by T'Mculus' Soul
Inspiration: Inspired by two opposite ideas or feelings exist at the same time.
Art Medium: +Acrylic +Marker +Metal Studs